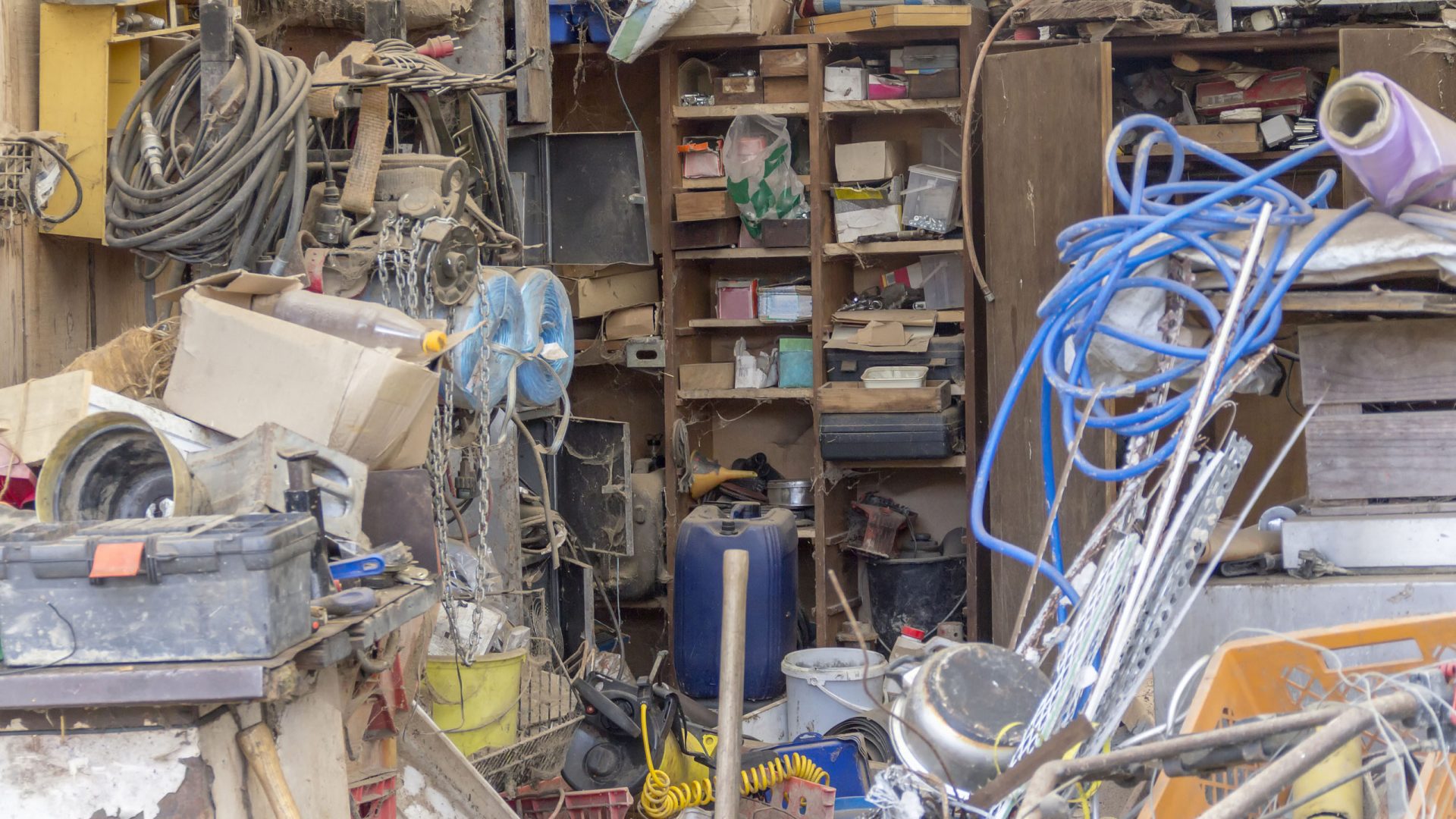 Garage Clearance Services
Reclaim your garage today with our West Midlands garage clearance service
Has your garage become a "no go" area or an "eyesore" you're not proud of? Perhaps you want to reclaim it to actually park your car inside or maybe you are moving house, whatever the purpose for the clearance our service can help. We all accumulate junk over the years and our garages are one of the main places we hide the junk away in.
Our service is competitively priced, much to the amazement of customers who regularly tell us we are a viable cost-effective alternative to skip hire. Why go to the time and trouble of clearing your garage yourself (or involve family and friends) when we can help and dispose of all the waste for you throughout Birmingham and the West Midlands?
Uses for a reclaimed garage
Cars are more secure parked inside a garage and insurance premiums are lower (e.g. less vandalism or collision risk), so reclaim that garage for your car today with our highly competitively priced service.
Alternatively, garages can be reused as a home office or possibly as a recreation room by adding a snooker table perhaps? Or maybe an exercise room by adding weights or a treadmill? In some cases, garages have even been used as an extra living room. Once cleared the choice is yours as to what you do with the space!
Typical items cleared from garages
Similar in many ways to the use of sheds, we regularly see a large variety of items in garages. Examples of what we clear include bikes, cardboard, electrical equipment (cookers, fridges, etc.), exercise equipment (weights, bikes, treadmills), old cars and accessories, old gardening equipment, paint pots, tools and a range of junk, waste and rubbish.
Customised garage clearance quotations
There is "no one size fits all" when quoting for a clearance like this after all garages vary in size and the amount of items to clear. We will provide an on the spot quotation so you know exactly the price for the entire clearance and the timescales involved.
West Midlands wide garage clearance with Anthony Marcus House Clearance Services
Create space to park your car by clearing your garage today, request a quote or book garage clearance services by calling 07973 414470 / 0121 707 0369 or emailing enquiries@houseclearance-services.co.uk. Our full contact information is available here.