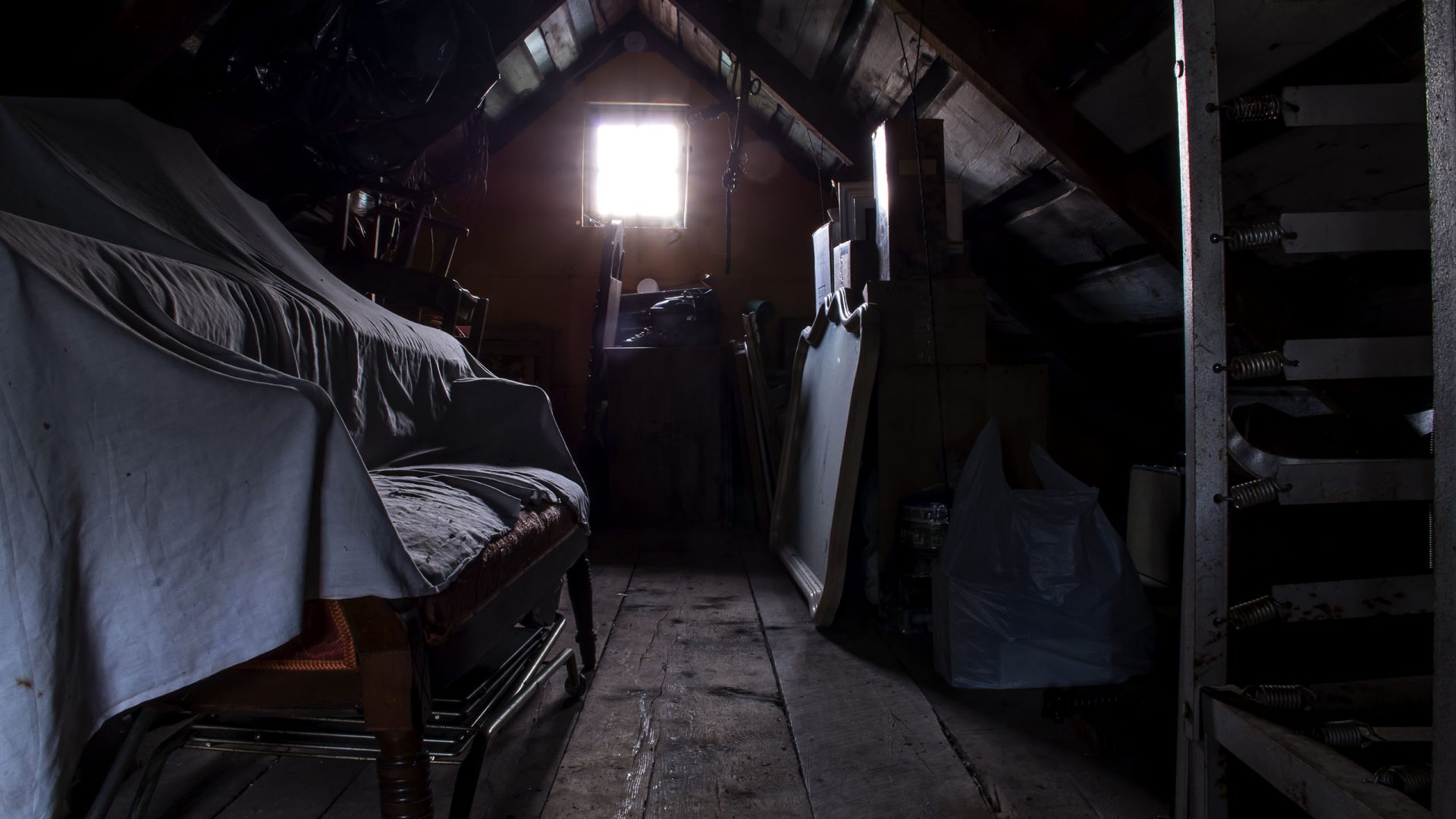 West Midlands wide loft clearance services
Are you looking for a loft or attic clearance in the Birmingham and West Midlands area? Then look no further than Anthony Marcus House Clearance Services, we can clear all attics, lofts and garage lofts in the West Midlands and also throughout Staffordshire and Warwickshire.
No job is too large or too small. We lay dust sheets down to prevent loft dust and mould being trodden around your home. After the work is completed we will clean up.
Loft items typically cleared
Loft items vary so much but typically we clear old equipment, carpets, decorating supplies, furniture, junk, books, toys, Christmas decorations and more.
Loft accessibility experts
A challenging aspect of lofts and attics can be accessibility. There are often issues with small hatches, accessibility at height, access via ladders and general challenges. We have experience in overcoming these challenges; we work with these challenges every week, there is no loft we can't clear! If you have problems accessing your loft leave it to us.
Reasons to book Anthony Marcus House Clearance Services
Here are just a few of the reasons to book Anthony Marcus House Clearance Services for your loft clearance:
No job is too large or small for us!
Care and attention – We treat each property like it is our own. Honest, reliable and dependable – WYSIWYG "What you see is what you get", we are open, honest and transparent. When we quote timescales we can be depended on to meet them
Working 7 days – We clear lofts seven days per week, every week!
Birmingham loft clearances made easy!
Do you have a need for an attic or loft to be cleared? Anthony Marcus House Clearance Services are here to help, call 0121 707 0369 / 07973 414470 now and we will be able to quote for the work. Email HCS today at enquiries@houseclearance-services.co.uk, further contact details are also available here.