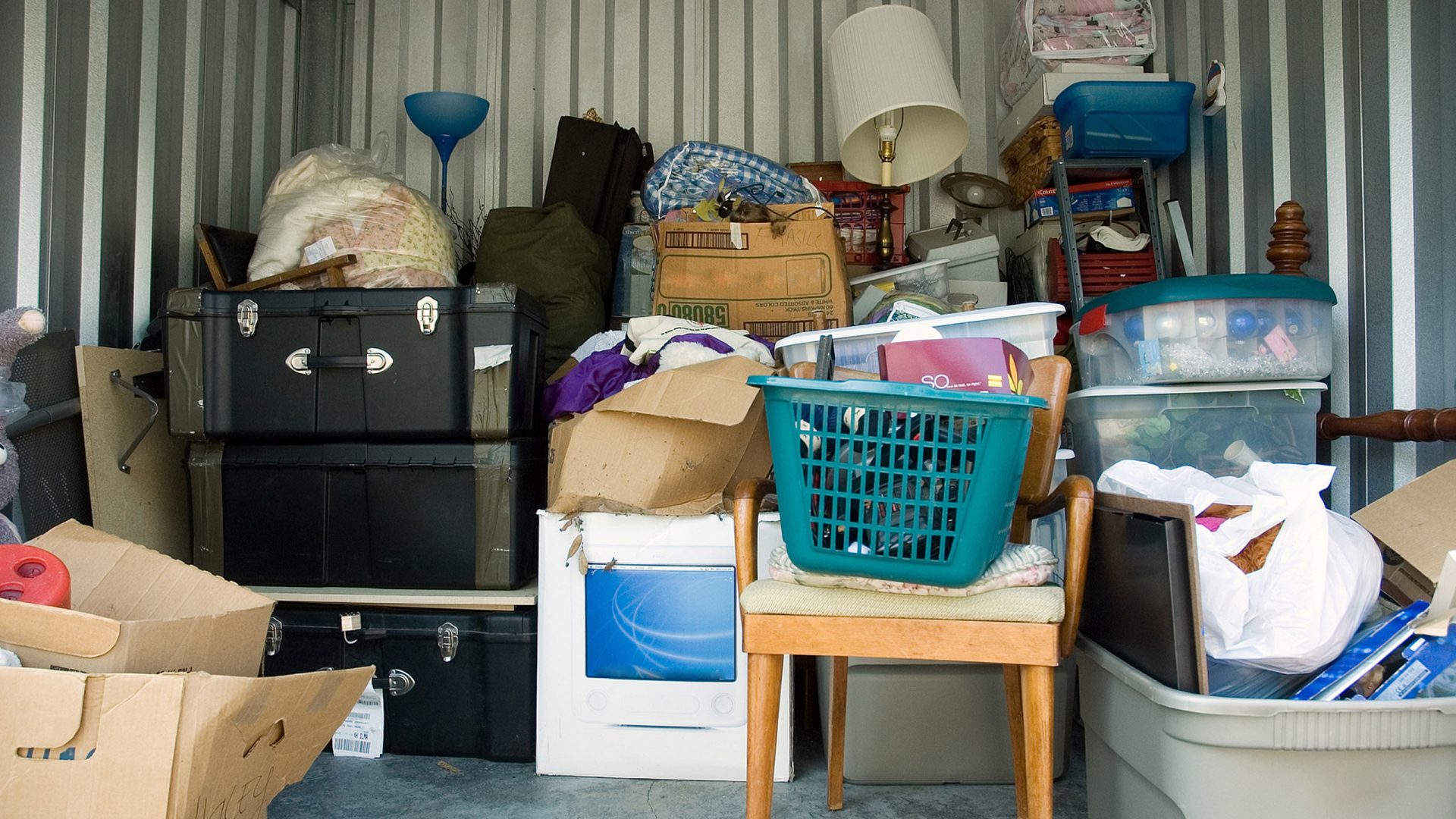 Storage Clearance Services
Cost-efficient West Midlands storage clearance service
Do you have a storage unit, container, lock-up unit or similar property where you need either all of the items cleared or a perhaps only a partial clearance? Well, call us we are Solihull based and can help clear storage units throughout Birmingham, all of the West Midlands, Warwickshire and Staffordshire!
Storage costs money, in fact the cost of paying for the clearance of storage units would soon be wiped away compared to the cost of paying the ongoing rent on a unit, which in many cases are for items you perhaps no longer need.
A service for commercial and residential customers
Although most typically a commercial service we also on occasions clear storage space for residential customers too (these jobs are similar in nature to clearing sheds and garages). We welcome enquiries for clearance of storage units from both private and business customers alike.
Service for storage companies
Are you a storage company with a large number of units looking for fast, competitively priced and efficient storage clearance services then we can help. We understand your situation when clients don't pay and you need units clearing; leave all the hard work to us to clear your units.
Transfer of storage location
Perhaps you have a storage unit now and you need to transfer all items from one unit to another, we can help. We will simply clear the existing unit (pack, stack, and box up) and transfer all items to the new unit with an easy hassle free service.
Sometimes this new location could actually be on the same site, but in the event of partial clearances, the items scrapped allow for a smaller lower cost unit instead to be used.
Request a custom quotation
Many businesses in our industry have variable charging policies, i.e. they charge by units, by space, by van loads, etc. This type of charging usually works out more expensive than our single price for an entire job and it's much more complex to understand too!
Contacting us for storage clearance services
Free up storage unit space today by booking storage clearance with Anthony Marcus in Birmingham and around the West Midlands. Our easy to use service is available by emailing enquiries@houseclearance-services.co.uk or call 0121 707 0369 / 07973 414470 for an obligation free quotation. Visit the Anthony Marcus contact page for further details.