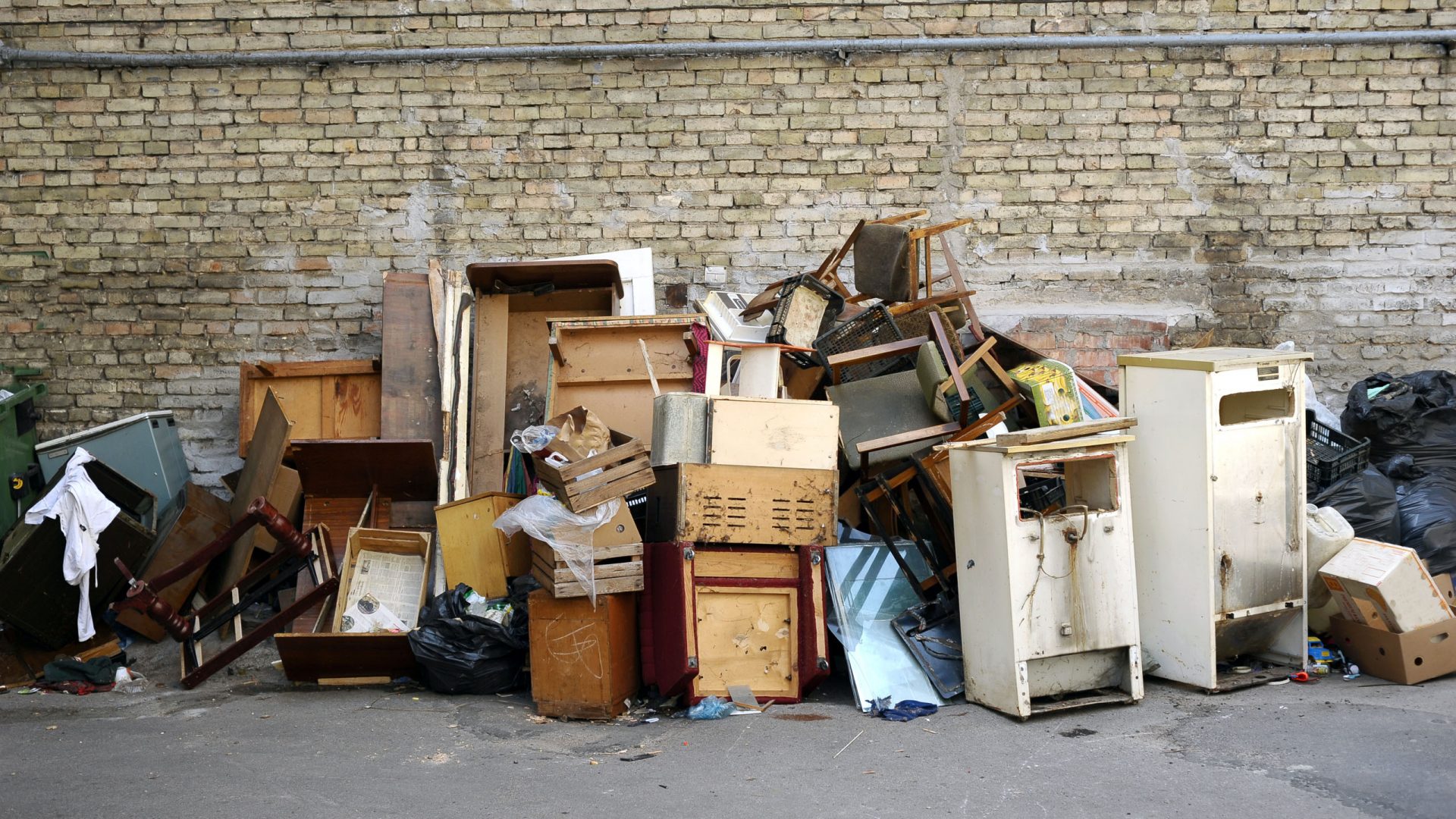 Rubbish Clearance Services
Rubbish and waste clearance services
Anthony Marcus House Clearance Services are rubbish and waste disposal experts you can rely on. Solihull (B92) based we clear waste and rubbish throughout Birmingham the West Midlands, Staffordshire and Warwickshire, check our locations page here.
We will remove all specified items and provide an on the spot quotation; we do all the hard work so you don't have to! Typical items cleared include carpets, electrical equipment, furniture, white goods and basically any household waste or junk you can name.
Residential and commercial clearances
We clear waste and rubbish for both residential and commercial customers, we are used to dealing with waste of all types, and there is nothing we have not seen before!
Our rubbish removal service is usually cheaper and is definitely more convenient than hiring a skip. Think about it, there's no permit needed, no blocking your driveway (or damaging it), no heavy lifting, no neighbours filling your skip with their rubbish etc. We complete the entire process and will even sweep and leave the area as clean and tidy as we possibly can.
Reasons to use Anthony Marcus House Clearance Services
Here are some great reasons to use our rubbish clearance services:
7 days per week – We clear waste and rubbish 7 days per week, even on Sundays!
Clean and tidy – All properties are left "clean and tidy", which is especially important for projects where rubbish and waste is cleared
Experienced and dependable – We are a very experienced business and will clear all of your waste with no problems at all, depend on us for all your rubbish clearance needs
Family values – We are a family run business with strong customer service values of honesty and openness, we treat your property as if it was our own
Value for money – Use our service to receive an easy to understand value for money quotation for the removal of your rubbish, a great alternative to skip hire
Contact us for West Midlands rubbish clearance services
If you have some waste or rubbish which you need clearing then look no further than using our services throughout Birmingham and the West Midlands. Request a quotation by emailing us at enquiries@houseclearance-services.co.uk to get the ball rolling or call 07973 414470 / 0121 707 0369 today. Full contact information is here.