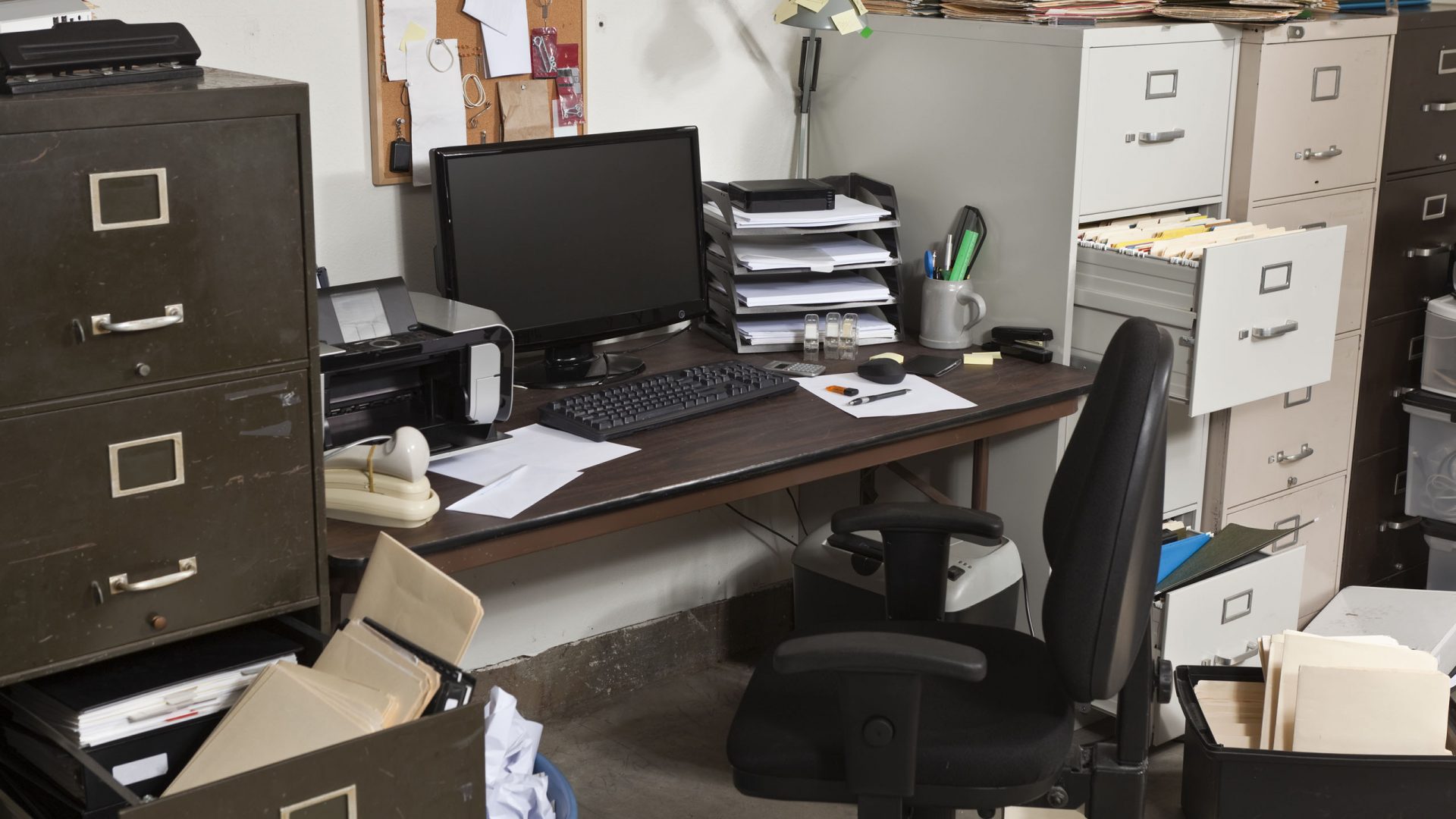 Office Clearance Services
West Midlands wide office clearances
Whatever the size of your business we can clear offices of all sizes. Working across the West Midlands (particularly Birmingham), Warwickshire and Staffordshire we work with a range of customers including the business themselves as well as representatives such as estate agents, landlords, letting agents etc.
We are very experienced and will clear your office with the minimum of inconvenience and disruption. Each job is special and unique; contact us for a customised quotation today.
Types of office waste cleared
Here are some examples of office waste we regularly clear:
Furnishings – Clearance of carpets, rugs, etc.
Furniture – There are many examples of furniture, including chairs, desks, fans, filing cabinets, etc. Also, check out our furniture clearance service
Paper based products – There are many paper based products including books, cardboard, magazines, newspaper, posters and white/coloured paper, etc.
(WEEE) Waste electrical and electronic equipment is appropriately recycled and includes fax machines, laptops, PCs, phone systems, photocopiers and printers
Residential and Business clearance services
Although by its nature office clearance services are usually for commercial customers we do on occasion also clear residential offices too. We work with both residential and commercial customers alike and welcome enquiries from everybody!
We welcome enquiries from estate agents, solicitors, and banks who may in the course of their businesses need offices clearing. We can agree on a competitive price which is customised and tailored to meet each customer's needs and expectations. Many customers are surprised with the quick turnaround times which are usually available.
Receive a custom quotation
Projects to clear offices can be quite variable in size, so we would be delighted to prepare a custom quotation as each job is different. Check out our prices here and contact us to receive a formal quotation for business clearance services.
Contact us to clear an office today!
Wherever you are in Birmingham and the wider West Midlands contact Anthony Marcus House Clearing Services to for commercial and office clearance services. Call us on 0121 707 0369 or 07973 414470, or if you prefer e-mail enquiries@houseclearance-services.co.uk.